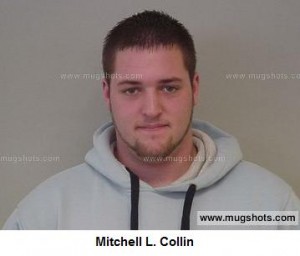 Green Bay, WI –January 31, 2012 – A Wisconsin Repo Man stands accused of carjacking after allegedly approaching a borrower without identifying himself and ended up jumping onto the car, holding the roof rack and riding on the running board as the frightened borrower sped away.
The borrower, Andrea Blanke, reported to deputies that a man in a black jacket and hooded sweatshirt approached her on foot in the middle of the road while she was driving and told her, "I'm gonna need your car."
But 26 year old Mitchell L. Collin has a different story. Collin alleges that he called the authorities just after jumping off the vehicle and advised them that he was attempting to repossess the car.
Collin reported to the sheriff's deputies that he had identified himself to the borrower, Blanke, and showed her some paperwork from a credit company.
Unfortunately, for Collin, according to the complaint, he did not have court ordered paperwork signed by a judge that gave authority to repossess the vehicle.
Collin is scheduled for his first court appearance on February 11 and, if found guilty of the auto theft felony, could face a maximum three years imprisonment and $5,000 fine.