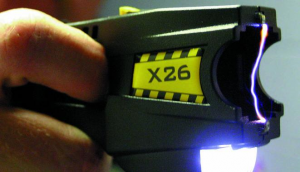 Repo Man Tells Woman He would "blow her head off" if She Didn't Surrender Keys
Greenfield Township, OH – November 3, 2013 – A Mansfield man is facing charges after attempting to repossess a vehicle Thursday. According to responding police, Ronald D. Maddox, 37, was trying to repossess a van owned by a Willard couple and encountered a 51-year-old Willard woman who was there visiting her sister.
Police report that Maddox claimed that he was not receiving any cooperation from the woman when trying to seize the vehicle. "The woman disputed what Maddox was saying," according to police. "The woman said her husband had been making the payments and they were current on the debt.
"The woman indicated she would leave to get her husband so he could show Maddox they were current on their bill," According to police. "The woman said Maddox was free to follow her.
"When the woman attempted to leave in the van, Maddox reportedly stopped her and started banging on the hood of the vehicle,"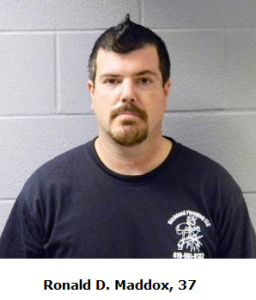 According to the police report, "Maddox demanded the keys and told her not to leave the property."
Things went from bad to worse after that.
Reportedly, the woman then backed up the vehicle and Maddox approached at the driver's side door. Maddox then allegedly pulled out a handgun and told her he would 'blow her head off' if she didn't give him the keys.
"Maddox had a concealed carry permit, but that does not allow him to do that," according to arresting officers.
The woman then parked the van.
Once she parked the van, Maddox re-holstered the gun, but then allegedly began wrestling with her over the keys. She then pulled out a stun gun and fired it near his (Maddox) head, but did not make contact. She did give him the keys prior to police arriving.
Maddox was arrested and charged with assault and aggravated menacing.
Maddox did admit he used the handgun to try and get the keys from her while she was in the vehicle, according to police.
The woman was not charged.
The handgun was a semi-automatic pistol.
Maddox was bailed out of jail Friday and the gun is being held as evidence. His concealed carry permit was confiscated and sent to Richland County Sheriff's Office for review of the incident. The permit is now suspended pending the outcome of the court case.