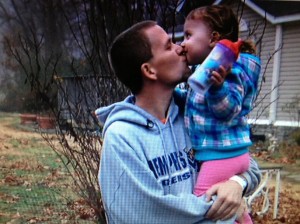 Millington, TN – December 6, 2012 – Last month Kevin Sisco, 28, of Frankie's Towing and Recovery/Recovery Solutions was shot during a repossession and the district attorney refused to press charges on the shooter claiming it was "justified." Kevin's side of the story paints quite a different picture.
"It really struck me as something that wasn't fair due to the fact that when you don't pay a note on a vehicle, you know someone's coming after that vehicle," stated Kevin.
Last month, while Sisco was repossessing a car in the Raleigh Village Apartments. Sisco claims he spotted the car running and jumped in to drive it back to the lot. That when he claims a woman from the home it was in front of jumped on the hood of the car; that's when a man came out with a gun.

"She immediately got off the hood of the car, went to who was holding the firearm and told him 'Please do not shoot.' Then all I heard was 'I'm going to kill this white boy. He's not taking our car,'" says Sisco.
When asked why no charges were filed, the Shelby County District Attorney's Office; they said that they ruled that the shooting was justified.
That doesn't sit well with Sisco who still feels that some sort of justice needs to be paid.
"I feel it's right if my medical bills are paid and maybe some kind of compensation for me being off work over a month," says Sisco.
Sisco's shooting came one month after Repo Man Scotty Arnold was shot while repossessing a vehicle. Sisco says the violence needs to stop, adding that they're only doing their job.