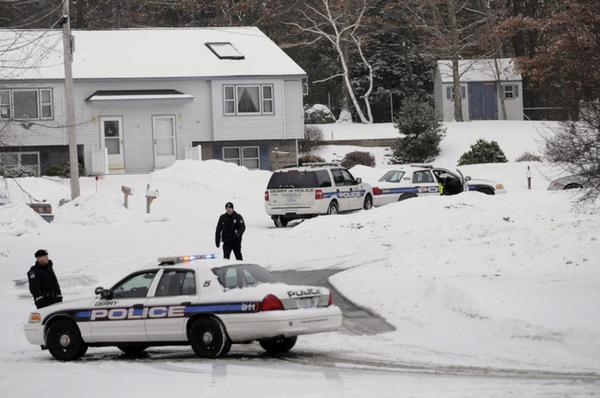 Derry, MA – January 11, 2014 – Threatening the Repo Man became a family affair early Saturday morning as a husband and wife allegedly threatened an agent of Recovery Solutions with a baseball bat and a pistol.
The agent reported to police that he had backed his truck into the driveway after arriving at the residence and prepared to hook up the vehicle to his tow truck when a man came out of the house with a handgun and threatened to shoot him in the head if he did not leave.
According to police, the claimed that a woman then appeared in the doorway with a baseball bat and told him he would "beat his head in" with the bat.
Editor's question: Was this going to be before or after he shot him in the head? These two need to coordinate their efforts better.
As the agent continued his attempt to repossess the vehicle, the unnamed man stood in front of his tow truck to blocking him while the woman then jumped into the vehicle he was trying to tow and attempted to drive away with it.
A neighbor said the commotion woke him up early yesterday morning. He said he witnessed a pickup truck driving away from the scene.
Police spent at least six hours at the residence after the incident while officers conducted a criminal threat investigation and attempted to speak with the residents of the home.
Police received search warrants to search the vehicles and the home, although it was unclear what they were searching for or if they found anything.
A neighbor said police were prepared to have them evacuate their home, but allowed them to stay after the suspects cooperated with police. The neighbor claims that there had been several police incidents at that home in the past.
Nobody was injured during the incident and no arrests made.