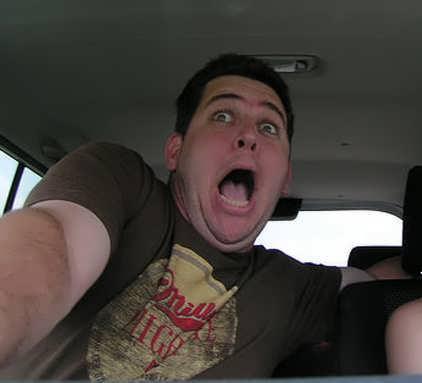 Greenwood, SC – December 28, 2012 – The repo was going fine until the borrower asked to get her property out of the car. That's when things got squirrely.
According to a Greenwood Police Department report, police responded to 428 Grove Avenue around 8:15 p.m. after a Repo Man called 911 to report  an incident that began as a he arrived a borrowers residence to repossess a vehicle. The borrower allegedly asked if he would help her get her belongings out of the vehicle. He agreed and sat down in the passenger seat assisting the woman.
The report claims that the surprised Repo Man stated that the woman climbed behind the wheel of the car, started it and took off down the street at speeds in excess of 80 m.p.h.
The report states that the repo Man claims that the woman proceeded to strike him several times in the shoulder with her fist while they sped down the road. Allegedly, when they came to an intersection, the Repo Man told police that the woman then slowed down and shoved him out of the vehicle while it was in motion.
The Victim was allegedly holding his back when police arrived claiming to police that the incident aggravated an old back injury. Police were unable to locate the vehicle or the borrower following the incident. The investigation is ongoing.