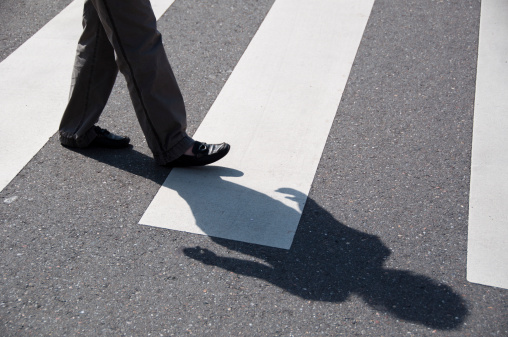 Guest Editorial
I repossessed my first car in 1961….my first test in communicating to a debtor that I was there to take possession of "their" automobile.  In some 25 years of "working the streets" I found that good communications skills was probably the most important "asset" a collateral recovery specialist can have.  From that first repossession I realized just how important communications skills were in order to be successful in this industry and I immediately signed up for the Dale Carnegie course on How to Win Friends and Influence People.
Fast forward to the 21st Century and we find that communications skills are more important than ever whether dealing with a disgruntled debtor, a client, a prospective client, an interfering third party or law enforcement.
I once had a little book, approximately 4 inches high and 3 inches wide and on the cover it simply read, TACT.  It contained only about 5 or 6 pages and on the first page it gave this definition of TACT; "The ability to tell someone to go to hell and make them happy to be on their way."  Now that is communications at its finest.
Today's society is transient, litigious, and with a desire to have a secure residence, i.e. gated community, garage, fenced yard with locked gate, etc.  Also, unlike the 60's (or 70's or 80's) many repossession assignments show multiple residences addresses.  So, many times locating that debtor depends upon good communications skills and, many times, once you have located the debtor it becomes necessary to make personal contact.  In those circumstances your success in securing the collateral is determined largely on your communications skills.  Many times, the lack of good communications skills cause the debtor to become defensive and unwilling to cooperate which can lead to confrontations that result in physical injury, insurance claims and/or litigation.
It is important to realize that communications skills involve much more that what you say and/or how you say it.  How we dress is also very important in "communicating" to the debtor your authority to recover their defaulted collateral.  Think about it.  You are there to take possession of possibly the only personal transportation the debtor has and you have no clue as to the debtor's circumstances or state of mind but you can be pretty sure they are not happy to see you.  If you show up with your shirt tail hanging out, a dirty baseball cap on your head and wearing the same jeans you have worn for the past week what kind of message of authority do you think that sends?  It is true that first impressions are the most important and you only have that one opportunity.
Based upon who you are communicating with, what you can say and what you should not say is important.  In developing our communications skills we should make sure we are knowledgeable of those "pesky" laws that affect what we communicate not only to the debtor but especially to third parties.  The federal FDCPA, GLBA, CFPB, and state consumer protection laws regarding privacy rights and third party disclosures are very strict and litigation in such cases can be very expensive.
It is important to recognize that in every situation where you must make contact with the debtor will be different and as you hone your communications skills you will begin to realize an increased ability to "think on your feet", or "outside the box."  Effective communications skills will bring you success in two important ways; recovering more collateral which means more money in your paycheck and managing the "inherent" risks associated with "working the streets."
Be safe,
Joe Taylor
RISC
RISC is recognized within the collateral recovery industry as a leader in the fields of CFPB risk management and industry compliance requirements.  RISC's services include: Compliant Agent Network (CAN) membership, national certification through the C.A.R.S. National Certification Program, compliance vetting and training, continuing education courses, office and storage facilities inspections, business consulting, repossession insurance consulting, lock-smith training and supplies, automotive key codes, discount programs, and a $1 million Client Protection Bond for members of the RISC Compliant Agent Network (CAN).  For more information, please e-mail RISC at services@RiscUS.com, call 866-996-7472, or visit our website at www.RiscUS.com.