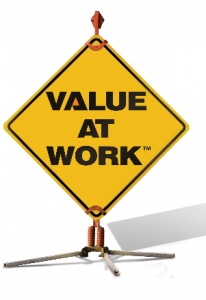 Editorial
Greetings from the great State of Alabama! Roll Tide Roll!!!
With my travels all across this nation I have a unique opportunity to work with and train people from every walk of life—from the auto finance industry, to the bail bondsman, to the recovery agent and every industry in between. Today's subject matter is one very close to my heart: "What is the Value of the Association?"
It has been said a skip-tracer is only as good as their contacts. I believe that no truer statement has ever been made about this profession!
In the modern era of tracing, with the proliferation of Facebook, Email, Texting, Twitter and all the other forms of communication, good old-fashioned face-to-face exchanges of business cards and ideas, "NETWORKING", has become almost as much of a lost art as true skip-tracing.
Recently I was reading a post on one of my social networking sites which questioned the value of associations in today's market place, weighing the ROI against the expenses of membership and travel to annual conferences. While I understand the reasoning behind these questions, still the only obvious response is that being a member of an association, or several for that matter, is not only invaluable—it is essential to the success of the individual. I would not be where I am today without them, and would doubt that most of you would be either.
Scripture says that iron sharpens iron, and when a group of professionals come together for a one day event or even for a week-long trade show, the knowledge of the approaching opportunities becomes irresistible. I know that I will attend every lecture, take notes, visit with old friends, meet new ones, check out the latest and greatest with the vendors, help current clients with training needs, and above all, gather as many business cards as possible with short notes on the back of each to review later.
From the very beginning of my career I have never thrown a business card away, and as many of you know by now, I do not think a skip-tracer can be effective in today's technology business world unless they meld the old with the new.  So I purchased a contact management data base called "ACT", and utilized the talents of a young, hungry and broke college kid to scan over 26 years' worth of business cards into this database.  The result is an impressive rolodex with over 35,000 names, numbers and addresses broken down by name, association, market and more.  Now over the years I am sure some of these people have moved on to other jobs, but it's also just as possible that most, if not all, of the phone numbers still work, which gives me a chance at a new contact.
When I go to a speaking engagement, conference, tradeshow, and yes—even on vacation, if I can come back with one new contact or piece of information that I did not have before, then the trip paid for itself many times over. You see skip-tracing is not now, nor has it ever been a 9-to-5 job.  I look at everything I do, or every place that I go, as an opportunity to network or gain a new contact or source of information.
The most basic truth for any skip-tracer, no matter what level or generation you come from, is a simple truth: you are only as good as the information you gather and the depth of your contacts.
The true value in any association is the members and their collective knowledge and experience, as well as the relationships you build with them. In my professional life the three most important events have been becoming a member of Time Finance Adjusters (TFA), American Recovery Association (ARA), and Professional Bail Agents of the United States (PBUS). Several men and women in these groups over the years have helped shape a life and career. So when someone asks you what the value of your association is, now you will have the answer.
Until Next time…
Be Blessed Be Safe and Happy Hunting
Alex Price
Alex Price is a nationally-recognized expert on the Art of Skip Tracing and author of Skip Tracers National Certification Program with over 25+ years of experience in skip-tracing, collections and public speaking.  Alex began his career with Barnett Bank as a field representative collecting past-due accounts. He then moved to World Omni Finance, where over the next ten years he worked in all aspects of collections and handling the nationwide charge-off skip portfolio.
Contact Info:  alex.price@masterfiles.com , Office: (972) 735-2353, Fax: (972) 735-2354
Follow Alex on Twitter! https://twitter.com/apriceskipguru