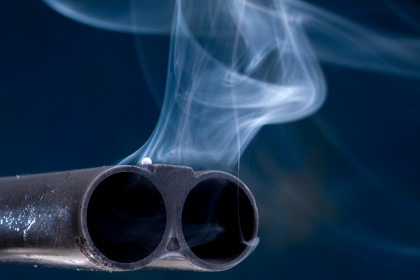 Williston, ND – March 31, 2014 – With a company name like "Road Rage Towing", it comes with little surprise that one of their tow drivers might be involved in an incident resembling a TruTV show, while conducting a repossession.
On March 18th, Police responded to a call regarding an incident involving two tow trucks from "Road Rage Towing," and another vehicle, where one or more gunshots had reportedly been fired in the Harvest Hills area.
According to Police, the drama started when a "Road Rage Towing" driver was attempting to load a repossessed vehicle onto his flatbed and was interrupted by the owner of the vehicle who ran outside, got into his vehicle and drove off the flatbed, fleeing the scene.
The report claims that a second Road Rage Towing operator, Douglas Bothwell, then chased the driver for two blocks until pulling his tow truck in front of the fleeing vehicle and forcing the driver to stop in the middle of the road.
Police allege that Bothwell then exited his vehicle and fired a gun, in what direction or at who or what is unclear.
Shortly after, Police found Bothwell, and he surrendered the firearms in his truck.
Bothwell reportedly told officers that he didn't remember if he had pulled the trigger of his gun because it had been "in the heat of the moment." He said he may have fired his gun and "the ballistics will tell the tale.,"
He confessed to chasing the driver of the fleeing vehicle and that he should have unloaded his clip into the car or even at least smashed into the vehicle for what he did to his driver
Bothwell has been charged with a felony for reckless endangerment and a misdemeanor for the discharge of a firearm within city limits.