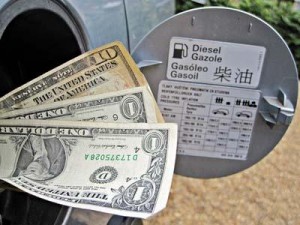 Detroit, MI – December 28, 2012 – The story of a Michigan woman who filed a $5 million class action lawsuit over the unreturned gasoline in her repossessed car is No. 2 on a national list of the most ridiculous lawsuits of the year published by the U.S. Chamber of Commerce Institute for Legal Reform. The status is based the ranking on votes to the group's facesoflawsuitabuse.org Web site.
Victoria Church-Dellinger sued Ally Financial of Delaware in U.S. District Court in Detroit in February after her 2008 Pontiac GS sedan was repossessed, along with a reported $29 in gas in the tank, when she defaulted on the lease agreement. The case was dismissed in May. The $5 million figure for damages was based in part on the suspected number of repossessions over a six-year period.
"Abuse of our legal system is no joke, and these examples range from the outrageous to the absurd," said Lisa Rickard, institute president, in a press release. "This poll reminds us that as a society, we sue too much. In turn, these abusive lawsuits inflict harm on lives, jobs, and our economic growth."
"Intoxicated Florida driver pleads guilty to manslaughter, then sues victim he killed" topped the list; "13-year-old Little Leaguer sued by spectator who got hit with baseball" was No. 3.