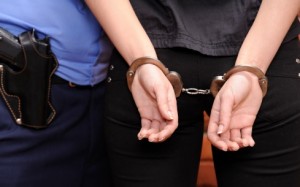 Omaha, NB – September 3, 2013 – An Omaha woman is facing a felony for destruction of property to a vehicle after trying to escape a Nebraska Repossessor.
Last week at a PetSmart parking lot, a Repo Man attempting to repossess a Kia Sorento belonging to a Laporcha Freeman had the vehicle lifted on his truck when Freeman climbed up onto the truck and into her car.
Also according to Police, Freeman drove off the lift, and into a parked Jeep Liberty nearby causing over $1,500 in damage.
According to the Police report, Freeman's car was damaged as well, but she was still able to drive away.
Police also allege that Freeman later had to abandon her car at another location.