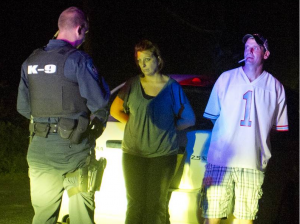 Great Mills, MD – September 26, 2014 – A borrower's daughter noticing her mother's car being driven around town the day after it was repossessed by a strange woman leads to arrests and a repo company with some explaining to do.
St. Mary's County Sheriff's Officers were contacted by a woman who advised her vehicle, a 2010 white Nissan Altima, which had been repossessed the day before, was witnessed by her daughter being driven on Willows Road in Lexington Park, leading the borrower to believe her vehicle had been stolen and not repossessed.
Deputies soon located and stopped the vehicle in Great Mills and identified the driver as a Carey Holmes Bowen, 38, of Piney Point, and a passenger identified as Martin Roland Abell, 38, of Valley Lee.
Officers were soon advised that Bowen's fiancé allegedly works for ADP Recovery, which reportedly repossessed the vehicle.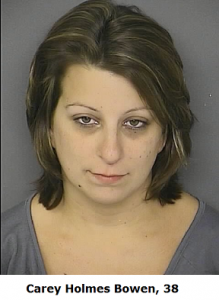 Bowen allegedly obtained the key to the vehicle and began driving it without permission of the lender or the repossession company.
Both Bowen and Abell were arrested and transported to the St. Mary's County Detention Center.
Bowen was charged with Theft 10,000 to 100,000, Theft under 1,000, Motor Vehicle Unlawful Taking, Theft of Motor Vehicle, and Rogue and Vagabond. Abell was charged with Theft 10,000 to 100,000 and Motor Vehicle Unlawful Taking.
District Court Commissioner Mary King released both on Personal Recognizance hours later.
Editors Note: Someone just lost a client and someone else just lost their job!