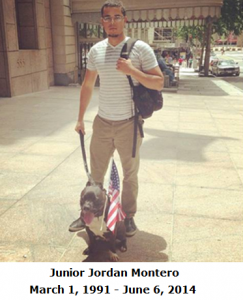 Marshall, VA – June 10, 2014 – A 23-year-old tow truck driver from Maryland was shot and killed attempting to repossess a 10 year old pick-up truck last Thursday.
Police released the name of the victim Monday morning. Junior Jordan Montero of Hyattsville, Maryland died of a gunshot wound just after midnight Thursday on Conde Road in northern Fauquier County, Virginia. 53 year old Carroll Edward Gregg Jr., faces a second-degree murder charge.
Gregg called the shooting "an accident" when sheriff's Sgt. Darrell Shores reached the scene, according to arrest documents.
A neighbor called 9-1-1 at 12:10 a.m. reporting "that she heard gunshots and saw a tow truck drive into the ditch," Detective Brandon M. Lillard wrote in his report. Arriving officer Sgt. Shores found "a black tow truck and a dark colored truck down an embankment." The deputy soon encountered Mr. Gregg and asked what happened. According to a document which provides this account, Mr. Gregg responded, "Just an accident,"
The responding officer asked Mr. Gregg if he drove the tow truck.
No, he replied, pointing to the other vehicle, his 2004 GMC Sierra pickup truck.
The deputy asked about the tow truck driver. "Mr. Gregg pointed to the tow truck and said, 'He's in there dead'," Detective Lillard wrote.
"I shot him," the defendant allegedly said. "I shot, fell and shot again. It was an accident."
Mr. Gregg also told Sgt. Shores that repossessions shouldn't be allowed "in the middle of the night."
Mr. Montero worked for a Chantilly towing company called to repossess the vehicle, according to sheriff's report.
Appearing briefly by video in Fauquier County General District Court on Friday, Mr. Gregg applied for a court-appointed attorney. Listing his occupation as "laborer," the defendant said he could not afford to hire legal representation.